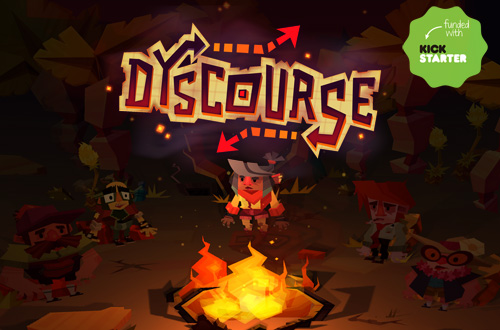 This month is a very symbolic month for me, it marks the point at which I've now been an indie game developer longer than any other job I've ever held. A feat that I did not dare to dream of when I embarked on this crazy adventure.
What makes this month even more awesome is we finally get to announce the next game we at Owlchemy Labs have been cranking away on. The game is called 'Dyscourse'.
This game is by far the most ambitious project we've ever taken on. Because of this, we're announcing it via Kickstarter to get support to help make it a reality.
So without further ado:
http://www.kickstarter.com/projects/owlchemylabs/dyscourse-survivors-choose-wisely
In short, Dyscourse is a survival game like you've never seen. You and a haphazard group of travelers are marooned on a desert island and your choices greatly affect the outcome.
Dyscourse is a crazy exciting project and the unique Kickstarter video was a blast to create and we think it turned out great.