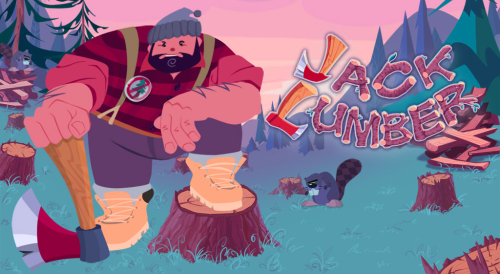 I'm very excited to finally announce a new game I've been work on: Jack Lumber.
Jack Lumber is an absurd arcade/action game about choppin' wood! An insane bullet-time path-drawing log-slicing pun-filled mashup for mobile platforms.
AlmostLogical Software has teamed up with Owlchemy Labs (of Snuggle Truck fame) to bring this crazy game to life. We've been hard at work and will be publically unveiling Jack Lumber at PAX East in a couple of days.
If you are attending PAX East swing by our booth, say hi and play the game. The booth is #760 and is part of the awesome Indie MEGABOOTH.
For more details and to see the teaser trailer jump over to JackLumberGame.com.
Also check out this sweet article Touch Arcade wrote about Jack Lumber today: http://toucharcade.com/2012/04/04/snuggle-truck-dev-announces-next-game-jack-lumber/
Update: Jack Lumber PAX East recap!