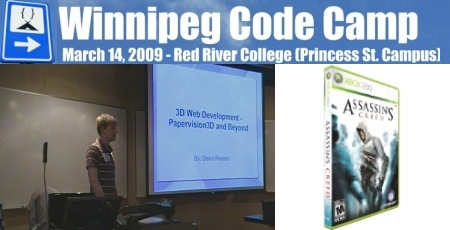 Winnipeg Code Camp is over and it was a success. I hope everyone that was able to attend my lecture thought it was informative. If anyone has any feedback on how I could make my next presentations better, please drop me a line.
To see one of my presentation demos click here.
To get the source click here.